How to Stay Out of a Nursing Home: 10 Strategies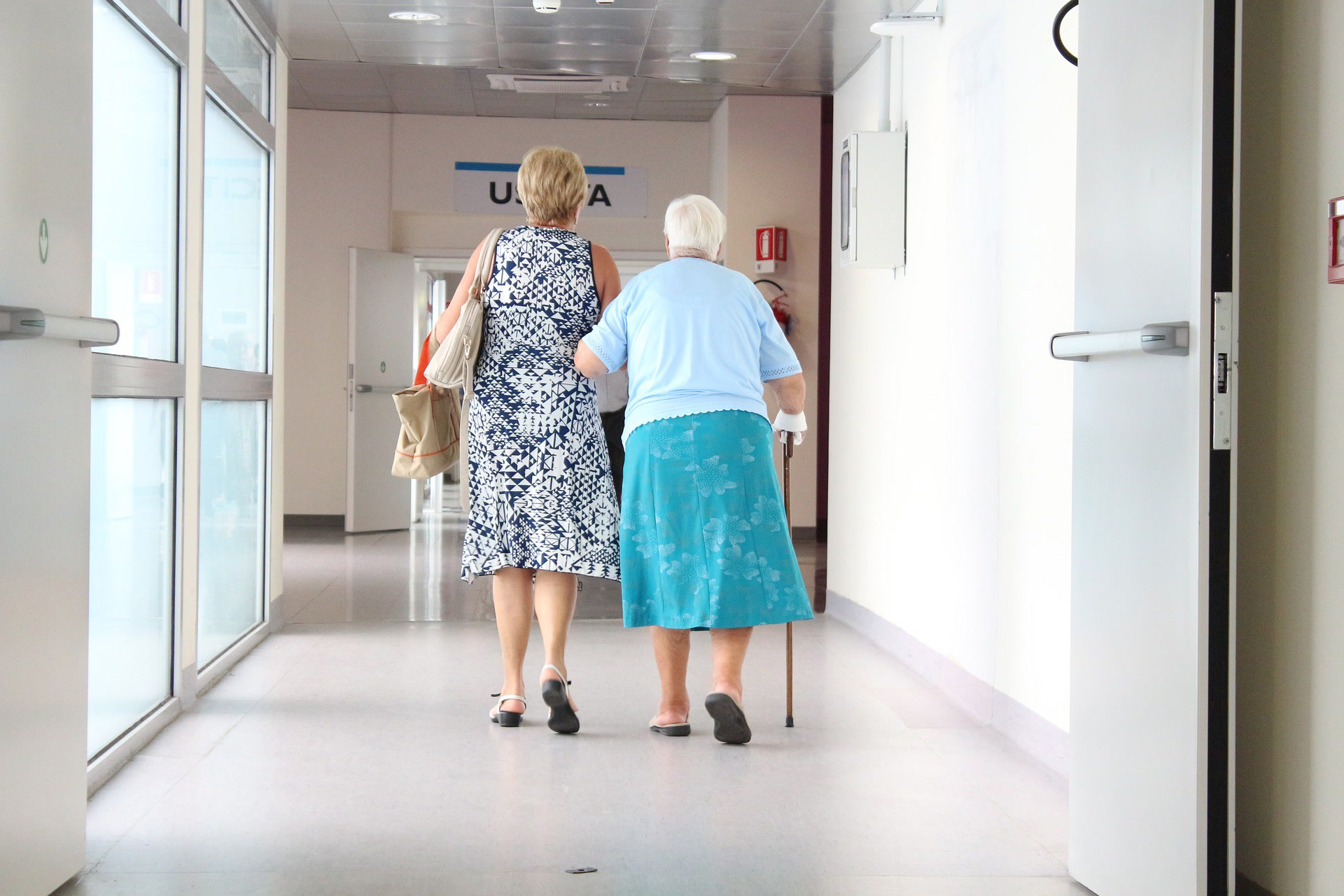 Many of us are responsible for providing care for older family members and friends. While we do what we can to make sure our loved ones stay healthy and protected, there are situations that arise which can require a hospital or nursing home stay.
There are several ways to stay out of a nursing home, including maintaining good physical and mental health through regular exercise, a healthy diet, and regular check-ups with a healthcare provider. It is important to consult with healthcare professionals, financial advisors, and legal experts to help you make the best decision for your situation.
At the Becker Law Office, our Kentucky elder care attorneys understand how even a single hospital visit can affect an elderly family member's overall state of health. We want to share the following important information about preventive strategies to keep your loved one healthy and avoid the need for a hospital or nursing home stay.
The Dangers of Elderly Hospitalization
According to Parent Giving, an online resource, many caregivers consider a trip to the hospital as a simple and relatively safe part of providing loved ones the care that they need. Unfortunately, the potential risks an elderly loved one faces during a hospital stay are at an all-time high. Even a short visit or outpatient procedure can leave your elderly family member with a hospital-based infection or other unanticipated complications. The following are among the top risk factors for elderly patients during hospital stays:
Medical mistakes and errors
Hospital-based infections
Slip and fall injuries
Bedsores due to improper positioning
Medication errors and overdoses
Malnutrition
Parent Giving reports that roughly one-third of all hospitalized seniors show signs of dementia after a hospital stay, while dementia impacts as many as 70 percent of patients in the intensive care unit. The reasons why a hospital stay can contribute to dementia include disruption in normal routines, new medicines, and changes in sleep patterns or the quality of sleep.
10 Preventive Strategies to Keep Your Elderly Loved Ones Out of the Hospital
While a caregiver should act as a patient advocate when an elderly loved one enters the hospital, there are certain steps that you can take to help prevent a hospital stay in the first place. According to US News and World Report, preventing common household accidents and protecting elderly parents and loved ones from the risk of illness can go a long way toward reducing the need for a hospital visit. Here are ten steps you can take:
Accessibility: Be proactive in installing safety features around the home, such as guardrails on stairs and safety grips, and non-slip mats in bathrooms and showers to prevent fall injuries.
Declutter the house: Remove potential hazards in the home that could increase the likelihood of accidents and injuries, such as throw rugs and worn or uneven flooring.
Don't miss doses: Employ strategies to make sure your elderly loved one takes their daily medications as prescribed. Put medications in a seven-day pill dispenser to help them keep track of which pills they have taken. If they take some medications in the morning and others at night, sort the pills into two pill dispensers to make them easier to remember. Work with your pharmacy to ensure your loved one is not overprescribed.
Eat together: Share mealtimes together when possible to ensure your loved one is eating properly.
Regular Appointments: Make sure your loved one attends all regularly scheduled doctor's visits to help manage chronic conditions, such as heart problems or diabetes.
Hire a helper: Consider hiring a home health care caregiver to assist when you are not there.
Smartwatches and Ring cameras: Explore technological aids that can help monitor your loved one's health status and alert you to issues, while enabling them to immediately contact you in the event of an emergency.
Take away the keys: Confront issues that may increase the likelihood of accidents behind the wheel, such as declining vision, difficulty hearing, or stiff joints that slow reaction time. Enlist a doctor's help if necessary, and get other family members and friends to volunteer to take your loved one out on trips and errands.
Household participation: Get your loved ones involved in household routines and chores if possible, so they feel a part of the family.
Advance Directives: Draw up the proper documents to address end-of-life issues, such as naming a healthcare proxy and understanding their wishes in regard to feeding tubes and do not resuscitate orders.
Providing Elderly Care Without at Home
Providing elderly care without going to the hospital is known as "home-based care" or "community-based care." It can include a wide range of services such as:
In-home health care services: These services can include nursing care, physical therapy, and other medical treatments that can be provided in the comfort of the patient's home.
Home-delivered meals: This can include meals that are delivered to the patient's home on a regular basis, to ensure that the patient is receiving adequate nutrition.
Personal care services: These can include assistance with activities of daily living (ADLs), such as bathing and dressing, and can be provided by trained caregivers.
Home safety modifications: This can include making changes to the patient's home to make it safer and more accessible, such as installing grab bars in the bathroom or widening doorways.
Respite care: This type of care provides temporary relief for the primary caregiver, allowing them to take a break from their caregiving responsibilities.
Telehealth: This type of care allows patients to receive medical consultations, check-ins, and monitoring remotely, through video conferencing or other digital means.
Home-based care can be a cost-effective and convenient alternative to hospitalization for many older adults and can improve their quality of life. It's important for individuals to work with their healthcare providers to determine which type of home-based care is most appropriate for their needs.
Activities for Seniors in Our Area
It also is important to address the social and recreational needs of elderly loved ones to keep them active and healthy and prevent isolation and depression. According to A Place For Mom, a resource connecting families to elderly care, keeping seniors busy and active helps them stay fit, both emotionally and physically, while warding off the risk of developing dementia. Depending on where you live, there are numerous activities for seniors that are available, including the following:
Louisville, KY: Senior centers in Louisville are numerous and provide a wealth of activities for seniors in the area, including social and group sporting activities, art classes, support groups, regularly scheduled dances, and card nights.
Lexington, KY: The Lexington Senior Center provides Fayette County residents the opportunity to participate in a variety of activities, including book clubs, support groups, team sporting events, and exercise classes, as well as travel with other seniors to visit destinations throughout the state.
Florence, KY: The County of Florence operates a senior center that offers activities, including computer classes, arts and crafts, sporting activities, bingo and movie nights, and line dancing on a weekly or monthly basis.
Cincinnati, Ohio: For those in Cincinnati, the Cincinnati Recreation Commission offers seniors the opportunity to participate in a variety of activities to suit every lifestyle, including arts and crafts, exercise classes, sporting events, and dances.
How Our Kentucky Elder Care Attorneys Can Assist You
At Becker Law Office, our Kentucky elder care attorneys are here to assist your family with any issues that may arise in the care and protection of your loved ones. We offer numerous resources for caregivers and family members, in addition to legal representation in cases of abuse or neglect. We work with families throughout the Louisville, Lexington, and Florence, Kentucky areas, as well as offering legal services to residents of Cincinnati. You can count on us to provide the caring, compassionate legal service you deserve. Call or contact our office online today to find out how we can assist you.
Tag: 10 Preventive Strategies to Keep Your Elderly Loved Ones Out of the Hospital