People who have suffered serious injuries in Winchester may feel lost, confused, and unsure where to turn for help. You may have a right to seek compensation if your injury was caused by another's carelessness or disregard for safety. While trying to get your life back to what it was before the accident, you will need someone advocating on your behalf to hold the at-fault party responsible for your injuries. You'll need the help of an experienced Winchester personal injury lawyer.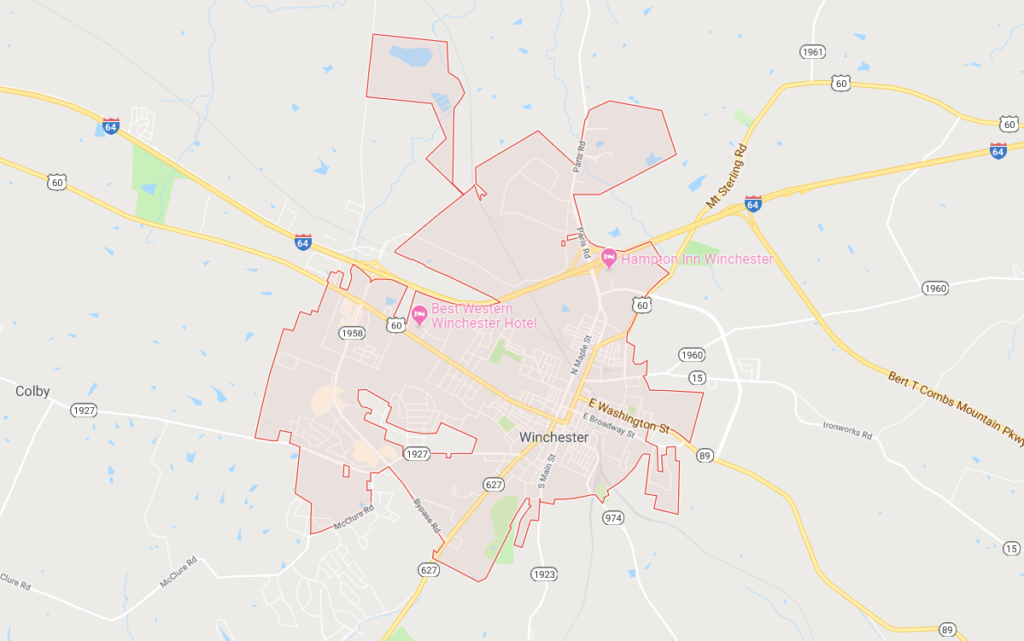 Becker Law Office is an experienced personal injury law firm that represents injured people in Winchester and other communities near Lexington. Attorney Greg Bubalo has 30 years of experience handling personal injury cases and is a skilled negotiator. He typically can settle a claim without going to trial. When insurers refuse to offer a fair settlement, Becker Law Office works with the experienced trial attorneys at Bubalo Law PLC to seek justice for you in Clark County court. Our unique approach means that clients have both experienced negotiators and trial attorneys available to assist them.
Becker Law Office has helped thousands of people across Kentucky with personal injury claims, car accident claims, Social Security Disability (SSD) benefits appeals and cases involving medical malpractice and nursing homes abuse. To learn more about what we can do for you, contact us today by calling (888) 517-2321.
What Kinds of Cases Do Our Winchester, Kentucky Injury Lawyers Take?
As experienced personal injury attorneys serving Winchester, Becker Law Office can help clients in a wide range of practice areas, including:
Our extensive experience in personal injury law means that we are prepared for any complications that may arise in your case.
When Do I File an Injury Lawsuit in Winchester, KY?
Many residents of Winchester and Clark County who've been involved in an accident as a result of another's negligence are not familiar with the deadlines, rules for filing a civil claim, and other civil court procedures. Most people want to put the ordeal behind them and prefer to avoid the stress of going through a jury trial.
Becker Law Office approaches each case with the mindset of reaching a favorable out-of-court settlement. We aggressively negotiate with the insurers to get your claim settled and get you the compensation you deserve as quickly as possible.
According to Kentucky law, persons who've been injured by another's reckless actions or intentional misconduct have the right to seek compensation from the at-fault party. This requires filing a civil claim in your local county court to start the process. In Winchester, you'd file that claim in the Clark County Circuit Court Clerk's office:
Clark County Circuit Court Clerk
Governor James Clark Judicial Center
17 Cleveland Avenue
P.O. Box 687
Winchester, KY 40392
859-737-7264
At Becker Law Office, we believe that people who have been wronged should be fairly compensated for injuries they sustained. Out Winchester injury attorneys are ready to stand up to the insurance companies and fight for justice on your behalf, even if that means taking your case to court.
There are time limits that dictate how long personal injury victims have to file their cases in court. The limits vary depending on the type of case. They are:
Personal injury from car and truck wrecks: 2 years;
Medical negligence (surgeon, physician, dentist or hospital malpractice): 1 year;
wrongful death: 2 years from death.
Filing a claim within the deadline set by the statute of limitations is critically important because your claim may be disallowed if it is filed late. Our firm keeps track of the filing deadlines to be sure cases are filed on a timely basis and not disqualified by the statute of limitations. In some instances, the amount of time available to file a claim may be extended if the injury was not immediately apparent and was discovered later.
Should I Accept a Settlement After a Winchester Car Accident?
The aftermath of a serious car accident can be extremely costly and stressful. Medical bills can mount up to tens of thousands of dollars and exceed the limits of your health insurance coverage. Your injuries may leave you unable to work for a long time. Your vehicle may require repairs or replacement. Even everyday living expenses can be overwhelming when you are not able to work. When an insurer offers a quick settlement, many accident victims are tempted to take the bait. However, you should have an attorney review any settlement offer to be sure it is a reasonable offer.
Insurance companies will offer settlements immediately to try to limit their liability. What an insurance company hopes an injured person will do is accept their initial offer, which often is far less than the claim is actually worth. These offers almost never take into account future medical expenses, meaning that you could be left struggling to pay for ongoing medical care and other expenses for years.
After a Winchester personal injury accident, you may be entitled to claim compensation for the following types of losses:
Medical bills now, and in the future;
Lost wages you missed from not working, and potential income you could earn in the future;
Repair or replacement of your vehicle;
Reimbursement for personal property damaged inside your vehicle, such as laptops or tablets; and
Pain and suffering.
Most accident victims have never suffered a serious injury and are unfamiliar with the claims process and how to calculate what their accident is worth. This means that you may leave huge amounts of money on the negotiation table that could have helped you pay for your medical expenses, car repairs, and rehabilitative costs. With an experienced attorney on your side, this will not happen.
Winchester Disability Lawyers
The Social Security Administration (SSA) provides benefits to people who have a medically diagnosed disabling condition that prevents them from working and supporting themselves. But qualifying for Social Security Disability benefits is complicated and the federal government initially denies a significant portion of the people who apply for SSD benefits.
According to the Social Security Administration's disability eligibility rules, the disabling condition must prevent from working for at least 12 months or be a terminal condition that will lead to death. You also must have worked enough years (typically 10 years) and paid Social Security taxes into the system to qualify for disability benefits.
The disability benefits attorneys at Becker Law Office understand that you were once able to work, but that a debilitating condition has disrupted your life and left you struggling to make ends meet. That is why our attorneys work especially hard to get your claim approved after the initial denial by the SSA.
From gathering additional medical information to strengthen your benefits claim to standing up for you at SSD appeals hearings, our attorneys work hard for people in Clark County who are having difficulty obtaining disability benefits. Navigating SSA's complex application process and appeals process takes time, and our SSD attorneys are up to the challenge. If we are successful in your appeal, then you may receive back pay from the time you first applied to the day you're approved.
The attorneys at Becker Law Office know federal disability law and have handled many disability appeals before administrative law judges. We can help collect all your medical records and will help you if you are having trouble with SSA's physicians, who are traditionally biased against approving benefits unless your condition is obviously dire.
Contact Our Winchester, KY Injury Lawyers
Becker Law Offices seeks to be the law firm that works for the people every day. While every case has its own facts, we are privileged to have helped thousands of people who walked in our office broken, injured, or disabled, and with our assistance eventually received the benefits they deserved.
Contact our firm by using the form on our site or call us today at (888) 517-2321 regardless of where you are, and we'll schedule a free, no-obligation consultation to discuss your rights and legal options.
For your convenience, you can also come to our Lexington location to schedule your free consultation with an attorney here at Becker Law Office.
Our address is:
1344 S. Broadway, Suite A
Lexington, KY 40504
Phone: 859-795-3174
Did your injuries put you in the hospital? Are you relying on a wheelchair to get around your home because your disability has worsened? We'll schedule an in-home appointment to discuss your case. Our attorneys are here to stand up for you.