Forget 911: Report Your Emergency To Facebook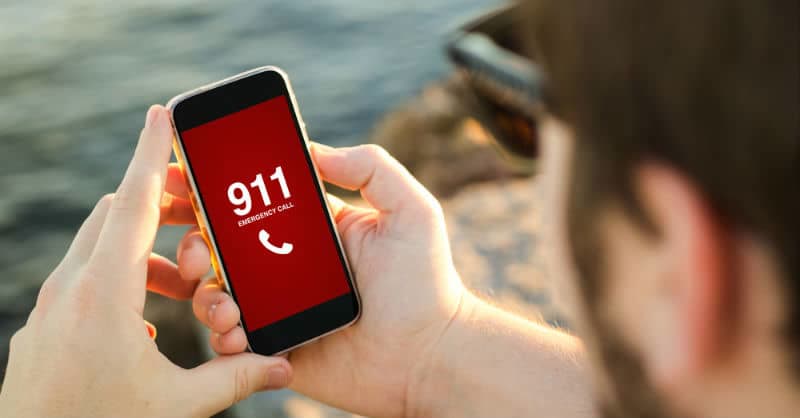 When you have an emergency, every second counts when it comes to getting help. A newly developed Facebook Messenger-based chat robot claims to make it easier and faster for users to report accidents and injuries and get emergency assistance.  But can using an app on a cellphone or computer to summon help in an emergency really be as quick and dependable as dialing 9-1-1 when time is of the essence?
The 911 Facebook Messenger  robot is designed to handle a variety of emergency situations, from car accident injuries to shootings and violent crimes, providing valuable information to both you and law enforcement while you wait for help to arrive. Proponents of the 911 Bot claim it will make reporting a life-threatening situation as easy as opening your Facebook Messenger app, while detractors cite the advantages of direct interaction with trained, human emergency dispatchers as opposed to going on Facebook and relying on a robot in a time of need.
Facebook Messenger Demographics
When it comes to looking at new ways to connect people with help, it makes sense to use Facebook to report 911 emergencies. According to DMR, an internet clearinghouse for information on digital trends, there are currently over 900 million users of Facebook Messenger, which started as a mobile application for Android and Smartphone users and has since grown to resemble its own social media platform. Messenger features include:
Allows users to send and receive texts, chats, and messages;
Uses a built in camera to send and receive photos and videos instantly;
Provides high definition cellphone and video call capabilities, allowing users to chat face-to-face with nearly anyone around the world.
The service itself is free, but data charges apply if you are not connected Wi-Fi. DMR reports that more than one billion people have downloaded Messenger on Google Play, and while teens and young adults remain the primary users, more than 11 percent of older adults are using the app as well.
How to Utilize Facebook Messenger To Report To 911.
According to information website Vocativ, the 911 Bot was unveiled in early May 2016 claiming to  be the only product of its type with the ability to save lives through the use of emergency reporting to Facebook. In the event of an emergency, the following steps should occur:
You should access 911 Bot through your cellphone and the bot's Facebook messenger page;
You should then provide information about the reason for your call, as well as your phone number;
911 Bot will automatically alert your local 911 operator to your location, while providing details of your injury;
While remaining on the line, the app provides important life saving tips until help arrives.
The ability to detect your location automatically could prove valuable where a victim is unable to speak or provide this information themselves.
Police in Other Towns Urging People to Utilize Old Fashion Method of 911 Dispatchers
According to Vocativ, the downside to the 911 Messenger Bot is that it is requires victims to go through a series of cumbersome steps using Facebook that could cost valuable seconds in an emergency, rather than just calling the operator themselves. 911 Bot also relies on an automated voice to inform local authorities of your location and emergency situation, something that does not sit well with some police and EMTs.
Reach Out to Us Today for Professional Help
If you or someone you care about has been injured in an accident, contact our experienced car accident attorneys today. We provide aggressive legal representation to assist you in getting the compensation you deserve. Serving Louisville, Lexington, Florence and Cincinnati, we can assist you. Call or contact our office online today for a free consultation.